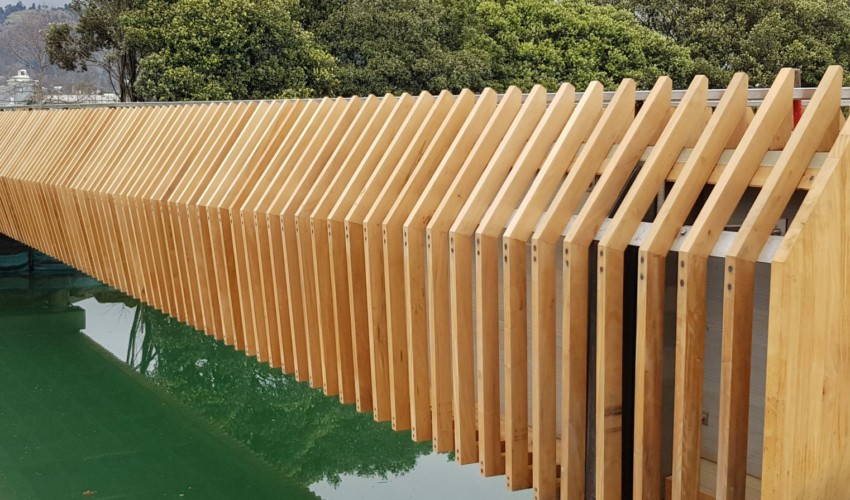 Wooden Bridges | Edifice Structures
Building wooden bridges in New Zealand is a unique and challenging task, due to our country's rugged terrain and varied weather conditions. However, with proper planning and execution, wooden bridges can be a durable and cost-effective solution for many communities and organizations.
Wooden bridges are an excellent solution for both large or small scale projects. Whether it's a small pedestrian bridge on your farm or a larger cycle bridge, They are simple to design, build and install.
Edifice wooden bridges, depending on design are usually made up of 2 main bridge beams, blocking, bracing, deck, handrails, and balustrades on a strong foundation. A simple process that can be prefabricated in most situations. Glulam bridges can be curved or straight. It is important to select timber that is suited to the expected load and usage of the bridge, which is why we recommend glulam as a strong and durable solution.
Wooden bridges are safe, strong and a cost-effective solution. Sustainable and storing carbon in the timber.
Once installled, maintenance is a vital part of keeping a timber bridge in great condition. It should be coated with a protective paint or stain and recoated every year to keep it top notch.